Royce Fonseca
AMBASSADOR: ROYCE FONSECA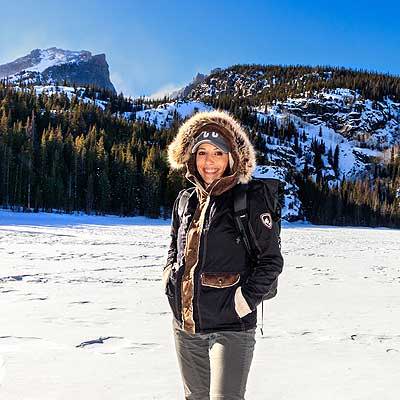 Where are you from?
I'm born and raised in Northern California. I feel very fortunate to be in this great state; we have so many beautiful places such as Tahoe, Yosemite, San Francisco, Lassen, Shasta, just to name a few.
What's your work?
I am a Photographer and an Athlete. I spend a lot of my time taking road trips to various National Parks and unique places to capture outdoor shots for various companies. I'm a sponsored brand Ambassador and thoroughly enjoy promoting our public lands. On the athletic side, I do Spartan races, duathlons, triathlons, running, hiking and cycling. I think out of those cycling has truly been my passion for fitness.
Favorite place traveled?
It's difficult to pick just one, so I picked two! My favorite place outside of the US is the Azores Islands. They are absolutely beautiful, full of history and special to me because my ancestors originated from there. I spent a week exploring, learning, hiking, canyoneering, and eating at the best hole in the wall places I could find. I highly suggest visiting the islands if you can, its definitely worth it. My favorite place in the US is hands down - Yosemite! This National Park is just amazing with gorgeous views around every corner. I have spent many days and nights there, and it's never the same. The weather is always changing, and it's always better than the last time. I've hiked many trails there and always in my Ridgemont Monty Hi's. I even ran down 4.6-mile trail (from Glacier Point to the Valley Floor) in those boots! Yosemite is by far the best National Park in my opinion. I look forward to hiking Half Dome someday and spending many more nights hammocking in the wilderness.
Next trip?
My next major road trip is planned for May 2018. We will be traveling from Northern California to Montana visiting Yellowstone National Park, Glacier National Park, and the Tetons to our final destination - the Spartan Beast in Northern Montana. I'm definitely looking forward to this trip, these are all places I have yet to see. And on a side note - I absolutely love car camping!
Favorite thing about Ridgemont?
What isn't my favorite thing... These boots are so comfortable! I have the women's Monty Hi, and the Monty Lo's and both pairs are perfect. I've worn them in all weather conditions and not once have I been disappointed. I have many pairs of hiking shoes, and my go-to pair for every trip is the Monty Hi's. Besides providing a truly durable, comfortable, long lasting product - the team behind the product is exceptional. I'm a big fan of Ridgemont and honored to be a part of it.