Justin Reynolds
AMBASSADOR: Justin Reynolds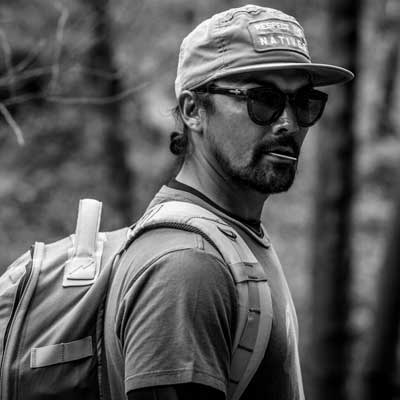 Justin is one of our oldest friends and was our very first ambassador. He's a skateboarder, surfer, cyclist, fisherman, ship captain, outdoorsman, and maybe even a poet.
See more of Justin at www.instagram.com/imantisocial/ or at http://radiosilencefishing.com (where you can even book a fishing expedition with him).
Where are you from?
Long Beach, Ca
What's your work?
I take people on adventures to explore nature and catch fish.
What's your passion?
I'm passionate about sharing outdoor adventures with people I love.
Favorite place traveled?
I still long to go back to The Great Barrier Reef and target giant trevally.
Next trip?
I plan to visit Papua New Guinea to chase black bass and spot tail.
Favorite thing about Ridgemont?
I'm grateful to share common interests with my fellow Ridgemonters and help spread the good vibes to those unaware of our great products and people.