Crowdcube
See why Outside Magazine saiD "This Boot Can Do Anything"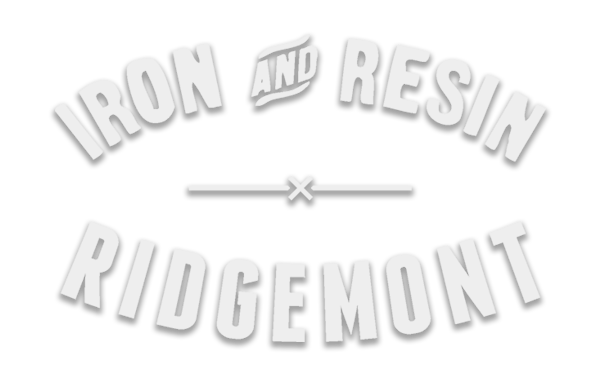 THE IRON & RESIN OUTBACK II
If you ride, and you've been blessed (cursed?) with a sense of style, you know how hard it is to find a decent pair of shoes. Something you can wear throughout the day and not look like a cast member from Mad Max. Actually, Mad Max is pretty awesome, but you know what I mean. Anyway, we're got with our buddies over at Iron and Resin and hey presto, problem solved. Meet the InR x RM Outback II. Built to ride.
We started by sourcing genuine Horween, full-grain leather from their tannery in Chicago. This is seriously beautiful leather. We're using 2.5mm thick pieces for the main upper panels. Then we modified our standard toe cap by extending it to offer shifter protection. We even did the same on the right foot for you vintage British bike riders! Speaking of vintage bike riders, if you ride a kickstart bike you'll be pleased to hear that we've stiffened our standard Vari-flex Bi Fit composite lasting board by about 25% from the heel to the mid foot to give you more protection from deflection when kicking over your bike 100 times. We retained our normal flex characteristic in the front so you can walk like a regular human, assuming you're a regular human. The collar is a super soft but durable oiled suede, and hidden in the collar, both medially and laterally, is a nylon malleolus (ankle bone) protector.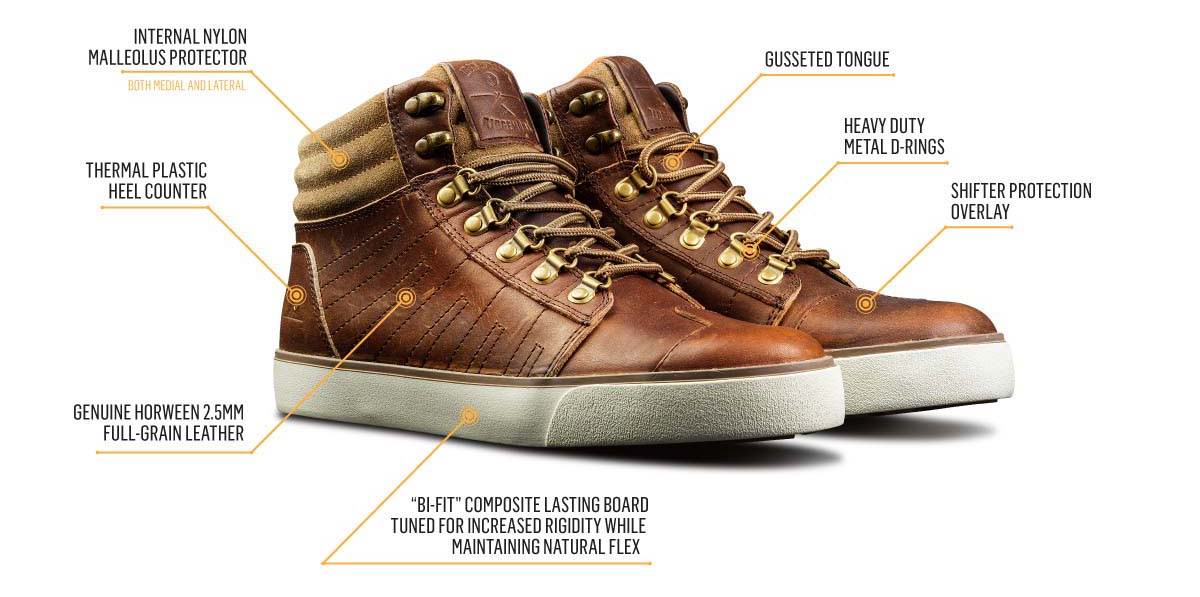 WHAT THE CRITICS SAY ABOUT RIDGEMONT
"TO THAT END, THE BOOT HAS BEEN DESIGNED TO SEAMLESSLY TRANSITION FROM THE TRAIL TO TOWN, LOOKING EQUALLY AT HOME IN EITHER ENVIRONMENT. IT HAS A THROWBACK LOOK THAT HAS NEVER TRULY GONE OUT OF STYLE, WHICH IS EVIDENCED BY ITS SUCCESS ON KICKSTARTER."
"…WE SHOULD ALSO POINT OUT THAT THE OUTBACK IS STYLISH AS HELL, AND THAT'S THE WHOLE POINT: YOU'LL BE DRESSED FOR THE OCCASION WHETHER YOU'RE STANDING ON TOP OF A MOUNTAIN OR SITTING DOWN FOR TAPAS AT A FANCY RESTAURANT."
"RIDGEMONT'S OUTBACK IIWHICH DOES DOUBLE DUTY AT A SNEAKER THAT CAN BE PAIRED WITH A SPORT COAT AND A SERIOUS HIKING BOOT THAT RECEIVED HIGH MARKS FROM OUTSIDE MAGAZINE. THESE ARE GREAT FOR A DAD THAT DOESN'T WANT TO SACRIFICE STYLE FOR FUNCTION AND DOESN'T WANT TO TRAVEL WITH MORE THAN ONE PAIR OF SHOES."