Mesa v2
"The Mesa blends a classic chukka-boot style with modern outdoors features."
- gearinstitute.com
MESA II
The Mesa II. Maybe they were already perfect. But we've never shied away from messing with perfection. A few design tweaks here and there, and we ended up with our second version of the Mesa.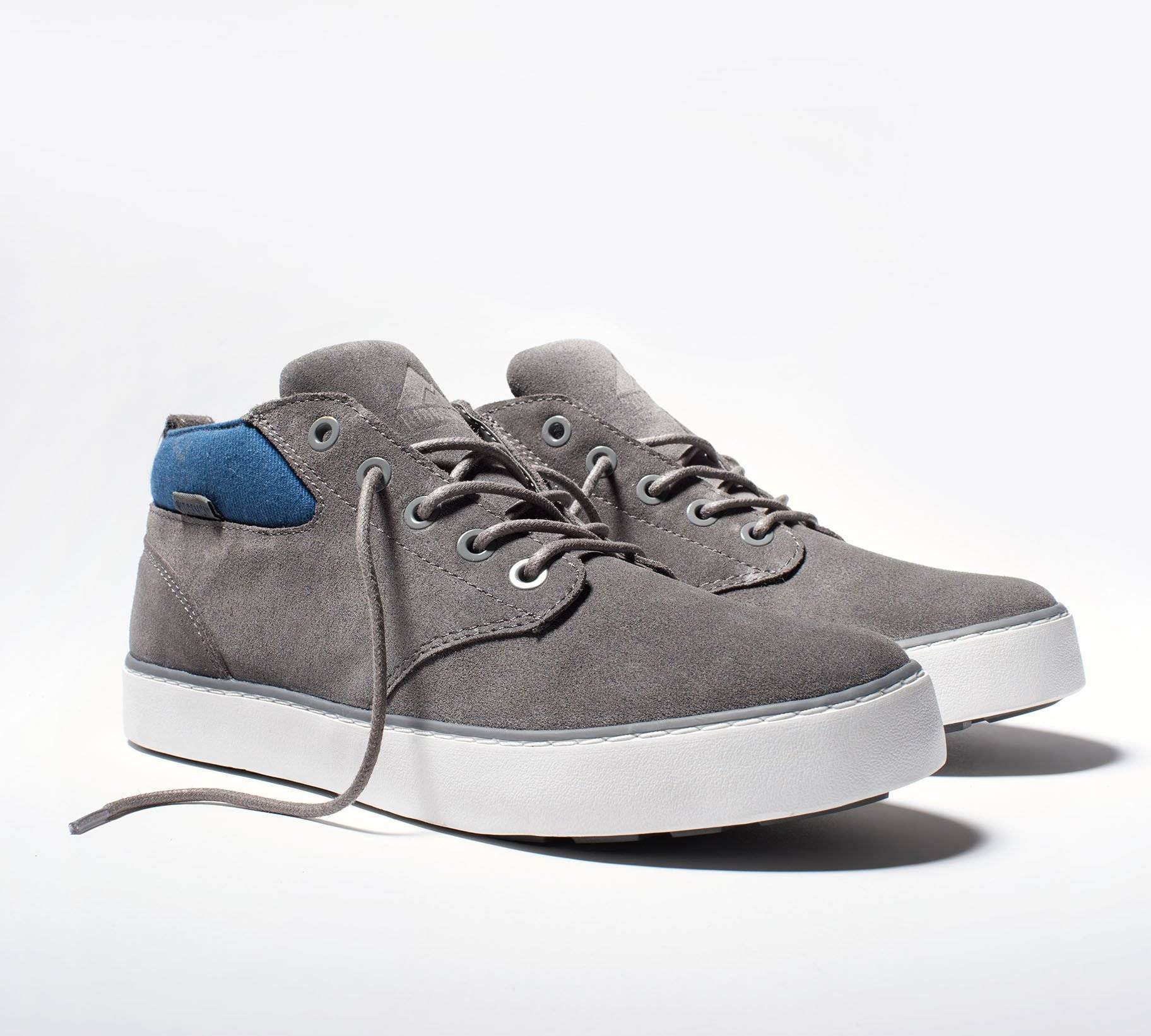 New this season is a lockstitch side seam for an ultra secure outsole bond and a BiFit composite lasting board for enhanced durability and improved flex in the forefoot. Add to that our bespoke open-cell innersole to eliminate moisture and most importantly, keep you comfortable. As always our lugged vulcanized outsole will give you tread in the hairiest of situations, all while the high-grade suede with a durable water repellent coating repels water and dust. And, dare we say it, makes your feet look pretty cool.
Give them a try and see for yourself what makes the Mesa II so magic.
WHAT THE CRITICS SAY ABOUT RIDGEMONT
"TO THAT END, THE BOOT HAS BEEN DESIGNED TO SEAMLESSLY TRANSITION FROM THE TRAIL TO TOWN, LOOKING EQUALLY AT HOME IN EITHER ENVIRONMENT. IT HAS A THROWBACK LOOK THAT HAS NEVER TRULY GONE OUT OF STYLE, WHICH IS EVIDENCED BY ITS SUCCESS ON KICKSTARTER."
"…WE SHOULD ALSO POINT OUT THAT THE OUTBACK IS STYLISH AS HELL, AND THAT'S THE WHOLE POINT: YOU'LL BE DRESSED FOR THE OCCASION WHETHER YOU'RE STANDING ON TOP OF A MOUNTAIN OR SITTING DOWN FOR TAPAS AT A FANCY RESTAURANT."
"RIDGEMONT'S OUTBACK IIWHICH DOES DOUBLE DUTY AT A SNEAKER THAT CAN BE PAIRED WITH A SPORT COAT AND A SERIOUS HIKING BOOT THAT RECEIVED HIGH MARKS FROM OUTSIDE MAGAZINE. THESE ARE GREAT FOR A DAD THAT DOESN'T WANT TO SACRIFICE STYLE FOR FUNCTION AND DOESN'T WANT TO TRAVEL WITH MORE THAN ONE PAIR OF SHOES."